Socket PCB has very minimal number of components and is used for programming your desired AVR microcontroller outside of your target circuit.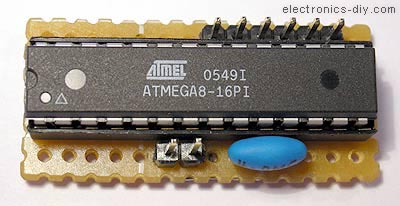 Socket PCB with 28-DIP AVR ATmega8 microcontroller.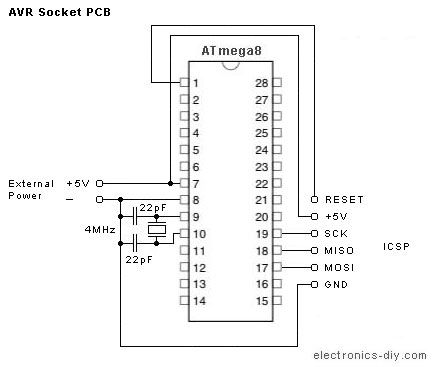 There are two connections; ICSP that connects to AVR Programmer, and external +5V supply.

Socket PCB consists of the PCB, 28-DIP socket, 4MHz crystal resonator, or crystal with two 22pF decoupling capacitors, and two header connectors. Two-PIN connector supplies +5V voltage to the AVR microcontroller, and 6-PIN ICSP connects to AVR Programmer dongle.

Supplying microcontroller with external +5V voltage as opposed to taking it directly from computer's serial connection port ensures that the chip is receiving exactly +5V voltage and provides very reliable error free programming.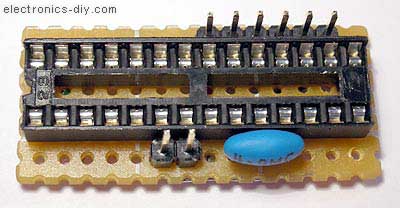 Socket PCB for 28-DIP AVR ATmega8 microcontroller.
+5V voltage supply for AVR chip may be provided from external power supply or even better - directly from USB connection.